On 1st February, WeGovNow was hosted by Open Incet, the Open Innovation Centre of Turin, where the WeGovNow platform's technical enablers have been brought together with the key stakeholders relevant to current and prospective local use cases in which the platform will be utilised.
In the presence of the City Councillor for Innovation, Paola Pisano, and the ICT Department of the City of Turin, the main actors involved in the piloting of the WeGovNow platform in Turin have participated with great interest in a WeGovNow lab, the perfect opportunity for users of the platform to be directly informed and trained by the developers of the civic engagement platform.
The stakeholders participating in the lab came from different sectors, all belonging to the local innovation ecosystem of Turin. Social innovation, culture, sport, environment protection, and environmental education were the domains whose representatives have registered to the event. Among them: the MAcA Environment Museum, the library Biblioteca Italo Calvino, the Italian sport union UISP, the social association promoting environmental education Innesto, and the city programme AxTO.
Participants were very engaged in exploring the platform and its five components, and initiated fruitful discussions about the capabilities a technological means such as the WeGovNow platform can play to boost processes of collaboration between citizens and public administration, to foster citizen participation and co-production, and, last but not least, to stimulate awareness on civic responsibilities.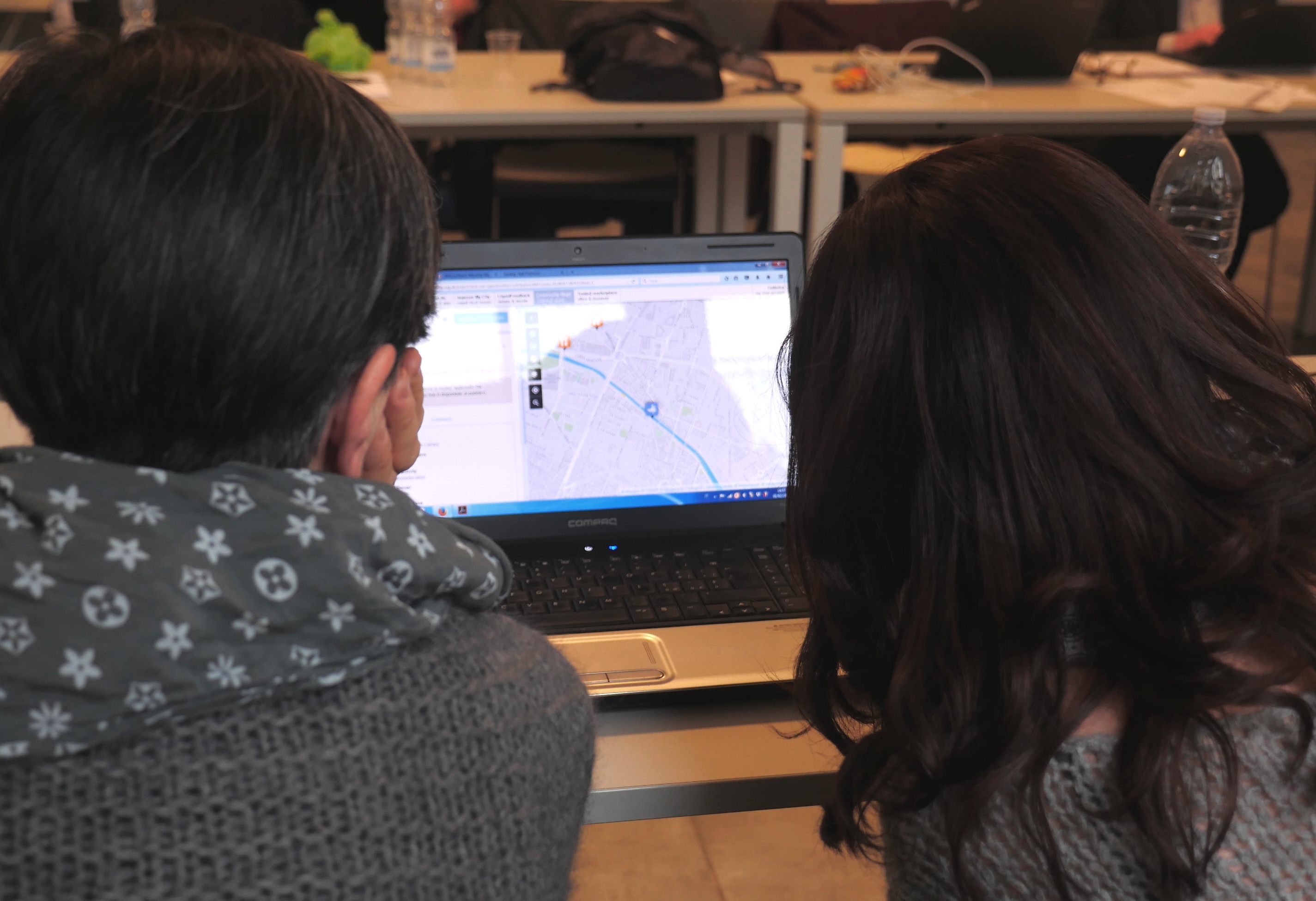 WeGovNow lab participants exploring Community Maps